Clinical trials play a crucial role in driving discoveries for new treatments, managing conditions and, ultimately, searching for a cure.
Lung Foundation Australia CEO Mark Brooke says participation in clinical trials give people hope and is integral in driving innovation in healthcare, new and novel treatments and drugs and generating the evidence needed to better understand lung disease and lung cancer.
"This International Clinical Trials Day, we celebrate our long-standing partnerships with clinical trials groups in lung cancer and Pulmonary Fibrosis. These important Lung Foundation Australia programs and partnerships connect patients and clinicians with trials being undertaken across Australia and internationally.
"For people living with lung disease and lung cancer, these opportunities can provide access to cutting-edge treatments and offer hope for a brighter future."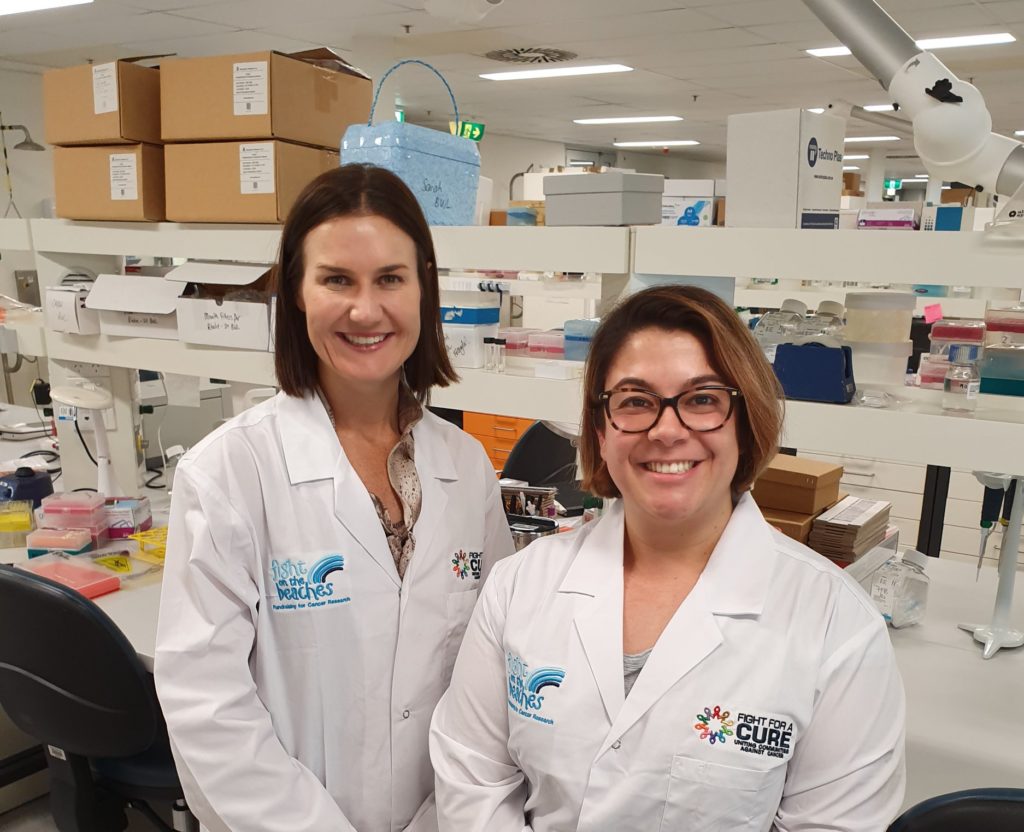 Australasian Lung Cancer Trials Group (ALTG)
There's a really strong buzz around the group with new drug developments in targeted therapy and immunotherapy, making it an exciting time to be involved. There continues to be such a large unmet need in lung cancer and the group attracts like-minded people, determined to change outcomes for the better."
– Associate Professor Nick Pavlakis, ALTG President.
Lung cancer has a devastating impact on the lives of thousands of Australians, with one of the lowest survival rates of all cancers. But there is hope. In recent years, advances in new treatments have seen an increase in the survival rate and quality of life for people impacted by the disease – research is providing hope that has never existed before.
The ALTG, an initiative of Lung Foundation Australia's research program, unites leading lung cancer experts in the design, development and conduct of clinical trials. These trials encompass recent advances in lung cancer research and ultimately aim to determine the best care for patients.
Recently, the ALTG has joined with funding partners Roche Pty. Ltd. and the Australian Government Medical Research Futures Fund (MRFF) to lead a collaborative partnership known as ASPiRATION with the National Health and Medical Research Clinical Trials Centre (NHMRC CTC) and the Australian Genomic Cancer Medicine Centre (AGCMC), trading as Omico. ASPiRATION, which has received over $12 million in funding, is a specific lung cancer sub program within the MoST clinical trial protocol and will evaluate the routine use of comprehensive genomic profiling (CGP) to simultaneously identify genetic targets for treatment in newly diagnosed, metastatic NSCLC patients. The ASPiRATION study aims to inform how CGP can be adopted into routine clinical practice.
To find out more about the ALTG's trials program and how you can get involved, visit altg.com.au.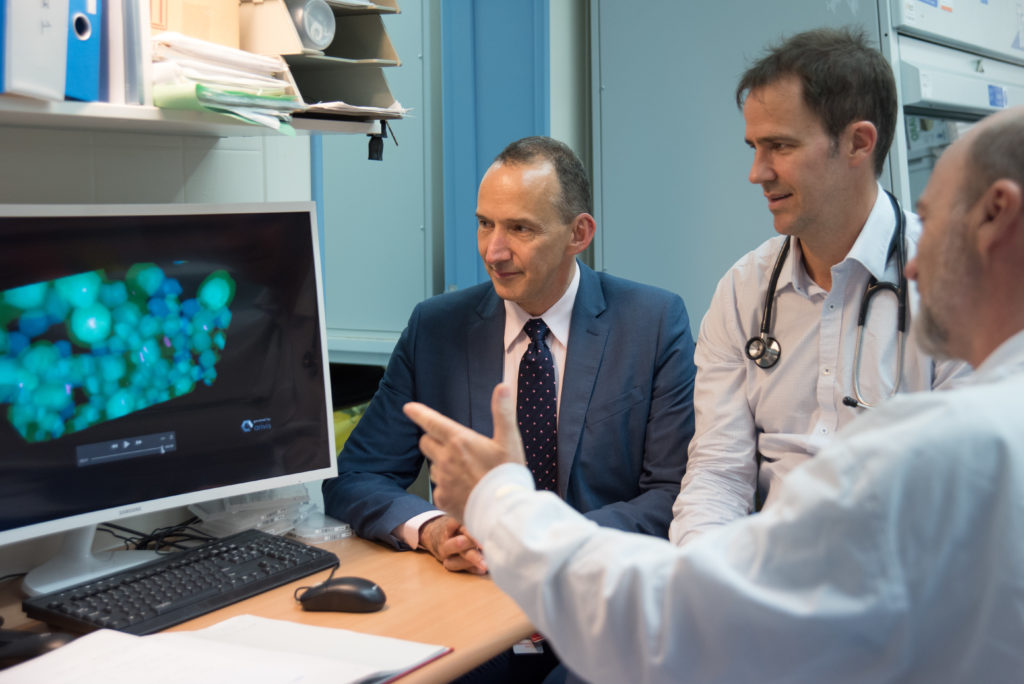 Pulmonary Fibrosis Australasian Clinical Trials (PACT) Network
"I think we can make big in-roads into not only survival but quality of life which will make a huge difference for patients and of course their families and carers."
– Professor Dan Chambers, PACT Network Chair.
Pulmonary Fibrosis (PF) is a rare lung disease which affects each person differently. For some people, the cause is unknown, or idiopathic, and survival rates can be as low as some of the most devastating cancers. There is no current cure for PF, however Australian-based research into this complex disease is providing advances in treatments which are helping to slow disease progression and driving discoveries into diagnosis and management to improve outcomes for patients.
The PACT Network unites leading clinicians and researchers to search for cutting-edge treatments that will improve quality of life and outcomes for people living with PF. Together, these experts design and deliver high-quality clinical trials and studies.
Since its establishment in 2017, PACT has supported ten clinical trials across more than 30 Australian research sites. Thanks to research initiatives like PACT, the future for patients living with PF is brighter, compared to just years ago.
Under current circumstances, PACT has suspended some of its activities while efforts are focused on the COVID-19 response. The network is continuing to support its community during these rapidly changing times and remains committed to achieving its aims throughout this challenging period and beyond.
To find out more about the PACT Network and how you can get involved, visit pact.lungfoundation.com.au.
---
Invest in the future
Investing in lung health research and clinical trials is critical to improving outcomes and quality of life for the 1 in 3 Australians impacted by lung disease or lung cancer. Your donation can help us understand the causes and future treatments and give hope to those who need it most.