"It was the first time in four years that I felt truly understood. We all knew each other's issues and how it felt. I was empowered."

– Lea, Victoria, lives with NTM (Nontuberculous Mycobacteria Lung Disease)
Being diagnosed with, and learning to live with, a lung disease or lung cancer can be isolating, with limited awareness and understanding of how these conditions can impact day-to-day life. To help you find connection with others who understand what you're going through, Lung Foundation Australia coordinates a range of affiliated support groups.
These groups are facilitated by volunteer leaders who may be living with, or caring for someone living with, lung disease or lung cancer including chronic and rare conditions.
Lung Foundation Australia Peer Support Coordinator, Chanelle, said with the range of emotions experienced through living with a lung disease, a supportive network provided hope and connection through what can be a challenging time.

"Peer support can be an extremely helpful resource, any time throughout your diagnosis," Chanelle said.

"Support group members tell us how therapeutic and reassuring it can be to talk with others who are experiencing a similar situation."
What are the benefits of joining a support group?
A sense of understanding: Share your story, experiences and concerns with people who can relate.
Practical tips: Specialised knowledge from people who have lived similar experiences.
A way to combat feelings of isolation.
Complementary support and resources alongside the formal support of medical services.
A boost to hope, confidence and self-esteem.
The benefits of peer support can be different for everyone. There is no need for a referral and no pressure to attend every group meeting or activity; simply participate where you feel comfortable.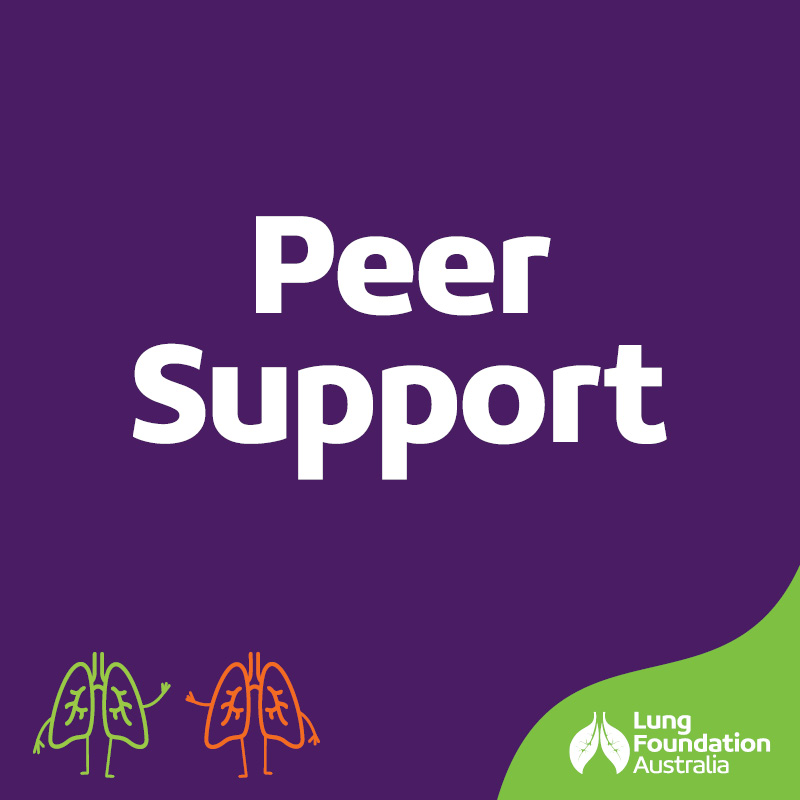 How can I join a support group?
A support group often takes place online through connections such as a video chat meeting but can also take place in person or over the phone, within a small or larger group setting. Find out more through our peer support group page.