After almost a decade of giving back, Sandy reflects on how the community has grown and what the next decade could bring.
For eight years now, each November, Sandy Sampson has been rallying her family, friends and community to mark Lung Cancer Awareness Month and raise funds for life-changing research and support services. The celebrations have ranged from developing and selling a calendar to sausage sizzles and fashion shows.
Each year, passionate supporters across the country host Shine a Light on Lung Cancer fundraisers to help fund research, advocacy and support services for Australians impacted by lung cancer.
This year, Perth local Sandy is hosting a high tea to help the Shine a Light community reach our $250,000 goal. 2019 marks eight years since her first operation after being diagnosed with lung cancer in July 2011.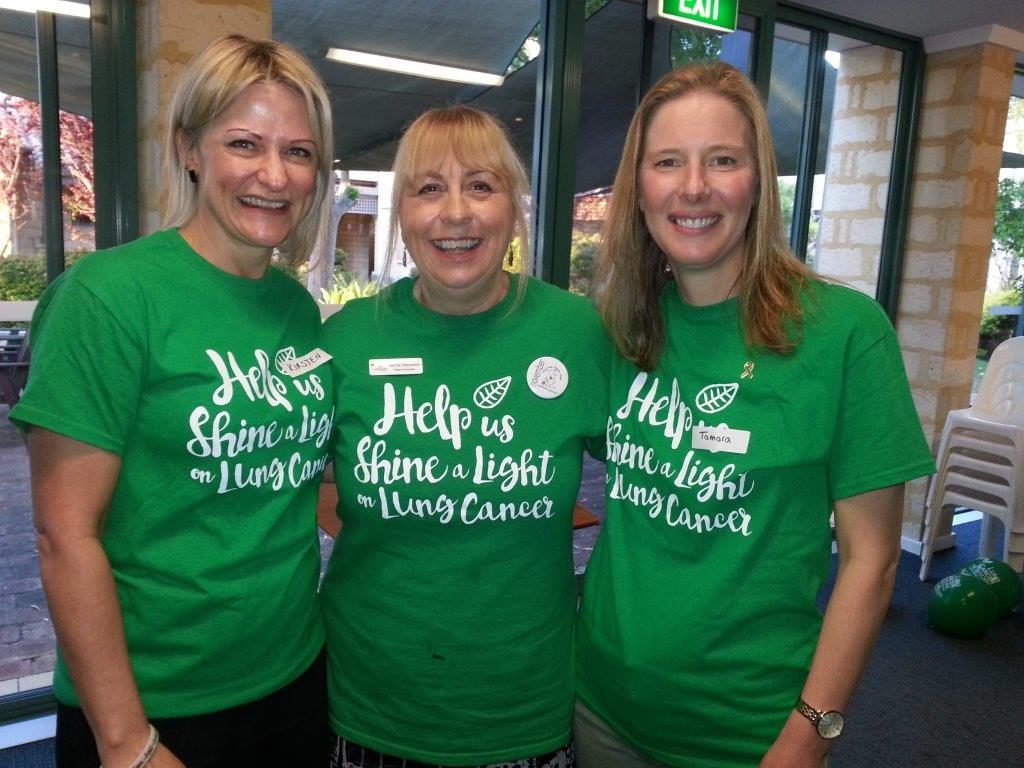 "I was first invited to a Shine a Light event by the Lung Cancer Nurse here. Over the years, I've seen a huge change in how the community has grown," Sandy said.
"I'm so proud to see how many people have got behind this. I've been lucky enough to be involved in some wonderful fundraisers and I've loved every one of them.
"The best part about it is meeting other patients and carers and the wider community who come along to show their support. It's all about getting out there and educating the public and advocating for change.
"This year's event will be a really nice little celebration for me. I didn't think I'd get to this point."
When she was first diagnosed, Sandy recalls feeling shock, anger and sadness all at once.
"The hardest part was telling my children. Naturally as a mum you want to protect them from any bad news. My friends rallied around me and gav me lots of support. My biggest support came from my hubby Pete and m cousin Sue, who we stayed with for five months during my surgery and initial treatment.
"Everybody goes on a journey of some kind, but to be told you have lung cancer is a journey you don't want."
Sandy puts her continued survival down to early detection, successful surgery and the follow up care she received from her Lung Cancer Nurse and her family.
"It is my hope that with the funds raised through Shine a Light events right
across the country, we can ensure early detection, and treatment and support services are available to everyone. Ultimately, my hope for the future is to stop the stigma and find a cure.
"Here is to the next decade and lots of fun!"
To find out more about how you can get involved and help fundraise for Shine a Light this Lung Cancer Awareness Month, visit shinealight.lungfoundation.com.au.