If you're recovering from coronavirus (COVID-19), connecting with others through a COVID-19 survivor support group in Australia a great way to find a sense of understanding and guidance.
As a registered nurse, Debbie found herself on the "frontline" as a health worker in COVID-19 hotspots in New South Wales early in 2020.
Sadly, like many in her line of work, Debbie contracted the virus and spent 34 weeks in home isolation. She was admitted to hospital twice with respiratory issues.
Debbie was inspired to start a COVID-19 survivor support group affiliated with Lung Foundation Australia. The online support group aims to give others in a similar situation the chance to connect and share experiences and advice in a private, safe space.
"Some COVID-19 survivor support groups online are quite targeted," Debbie says.
"A lot of people in my situation are still very closed and not ready, but I want to let people know they are not alone.
Debbie reflects on when she first contracted the virus early in 2020.
"I was treated like a leper originally, even though I had done nothing wrong. There was still a bit of stigma about coronavirus sufferers," she recalls.
Nearly 18 months on, the former lap swimmer still experiences muscle and joint pain, memory loss, conjunctivitis and limited sense of smell. She has developed acute asthma plus ongoing lung and heart implications, including a diagnosis of Pulmonary Fibrosis (PF). The ongoing physical and mental impact of contracting COVID-19 have a significant impact on Debbie's day-to-day life. Living on a farm, Debbie has to travel frequently and far to attend regular appointments with her respiratory specialist, cardiologist, rheumatologist and psychologist.
"Fatigue is now part of my every day."
"Mental health part is massive. You can't fully relate unless it's something you've gone through … just having someone who knows what you're going through, and understands when and why you're having a tough day, can be reassuring."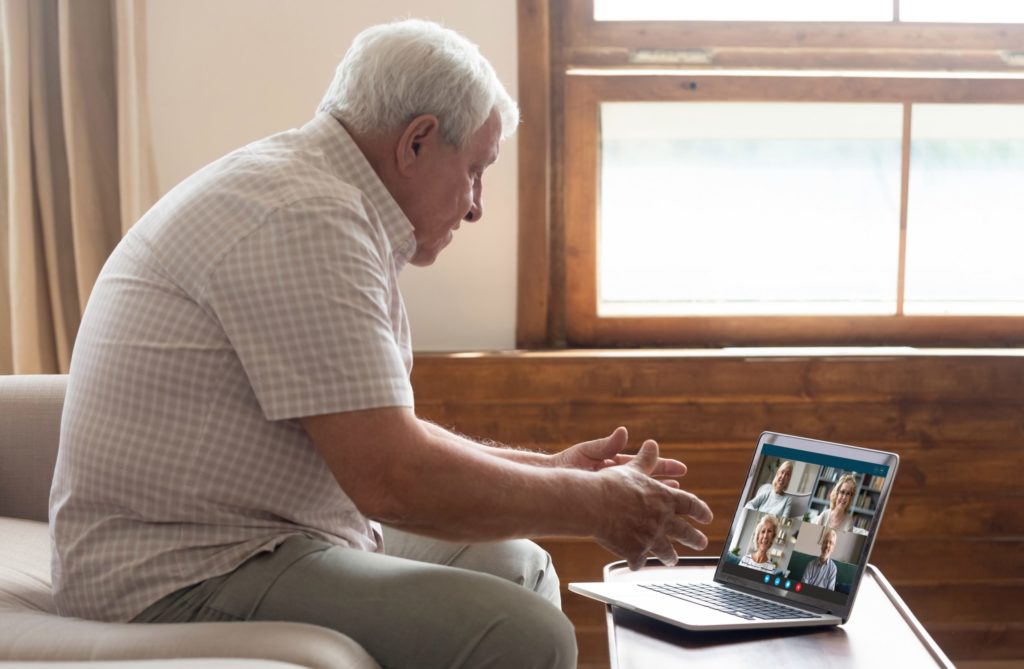 Join the COVID-19 survivor support group
Lung Foundation Australia offers a range of support groups, including the COVID-19 survivor support group. For more information and to connect with a group, follow the link below or contact our Information and Support Centre via free call 1800 654 301.