Lung cancer is the 5th most commonly diagnosed cancer in Australia
The earlier lung cancer is diagnosed the greater the chance of success of treatment, however, the majority of cases are diagnosed at advanced stages – stage III or IV. Lung cancer can be difficult to diagnose early because some symptoms overlap with those of other conditions and/or may not be considered 'high-risk' if occurring in isolation. For patients with few or no risk factors for lung cancer, early diagnosis is made even more challenging as their healthcare professional may not immediately suspect lung cancer as a potential cause of their symptoms. It is important to be aware of the signs and symptoms of lung cancer as delays in investigations can lead to diagnosis of more advance staged cancer.
Accredited training for health professionals
In collaboration with Cancer Australia and clinical experts in lung cancer, Lung Foundation Australia has developed a free, accredited eLearning course for primary care health professionals based on Investigating symptoms of lung cancer: a guide for all health professionals. The course is developed to assist all health professionals investigate symptomatic people with suspected lung cancer and support their early and rapid referral into the diagnostic pathway.
By completing this training health professionals will be able to:
Outline the role of primary care health professionals in treating lung cancer in Australia
Explain how the resource Investigating symptoms of lung cancer: a guide for all health professionals (the Guide) supports primary care health professionals in practice
Apply the Guide to case study patients with suspected lung cancer
Outline a best practice approach to lung cancer care including referral to multi-disciplinary teams.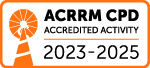 Enrol now: A Systematic Approach to Investigating Symptoms of Lung Cancer
Complete this form to gain access to the free training module.
The critical role of primary care health professionals
Health professionals working in primary care are integral to early detection of lung cancer, as the majority of patients first present to primary care settings. In the three months leading up to diagnosis, patients often see a GP ≥ 4 times before a diagnosis is made.1 For Aboriginal and Torres Strait Islander people, who are considered high risk, Aboriginal Health Workers provide a critical link  in providing information, support and co-ordination to improve health outcomes.
Investigating symptoms and signs
Medical history and physical examination

 

Imaging tests, such as chest X-ray, computed tomography (CT) scan, magnetic resonance imaging (MRI), positron emission tomography (PET) scan, bone scan or ultrasound

 

Laboratory tests on blood or tissue

 

Lung biopsy

 

Sputum cytology

 

Bronchoscopy

 

Video-assisted thoracoscopy

 

Thoracentesis

Mediastinoscopy and mediastinotomy
Specialist referral
It is recommended that a person with suspected lung cancer be referred to a specialist who is an active member of a cancer care Multidisciplinary Team (MDT). Health professionals, including general practitioners, are encouraged to use established clinical databases and pathways to support timely and appropriate referral. Lung Foundation Australia maintains a living directory of lung cancer MDTs to inform patients and health professionals of the location throughout Australia. The directory can be searched on a state basis, and a map function is also available to assist with referral decisions. 
Helpful links
Canrefer
Canrefer is an online directory that lists specialists who diagnose and treat cancer across New South Wales and the Australian Capital Territory in Australia. All specialists listed on Canrefer are active members of a cancer care MDT.
View Link
Guidance for GPs
Cancer Australia collation of relevant information and resources for general practitioners.
View Link
Interactive diagnostic tool for lung cancer
Access Cancer Australia's new interactive diagnostic tool for investigating symptoms of lung cancer in primary care.
Based on Investigating symptoms of lung cancer: a guide for all health professionals, the tool is designed to assist health professionals at the point of care and for education.
View Link
Lung Cancer Support Nurse
Lung Foundation Australia's Lung Cancer Support Nurse free telephone service connects patients and families affected by lung cancer with a highly qualified oncology nurse who provides expert information and support.  Referral to the Lung Cancer Support nurse extends the clinical care that you provide to your patients, and their families and carers. The service does not duplicate your clinical care but expands support to help patients better self-manage disease and treatment symptoms and side effects.