Our Australian Idiopathic Pulmonary Fibrosis (IPF) Registry is a unique research platform that collects information on patients living with IPF to better understand this rare and complex disease. To improve our understanding, participants generously contribute information about their health regularly so that it can be used to undertake a wide range of research projects. The Registry provides a central source of rich data that is being used in both national and international studies. The information collected by the registry is used to address many different research questions across epidemiology, medical and clinical trial research. The Registry provides many benefits including:
A unique platform for epidemiological and clinical research.
Improved recruitment into clinical trials.
Increased IPF disease awareness and improved tertiary referral.
Improved patient understanding and support networks.
Improved Australian and international IPF research collaboration.
How can patients be involved?
In 2017, recruitment of a new group of participants began to re-orientate the registry to support the Centre for Research Excellence – Pulmonary Fibrosis. Data collection for these participants focuses on treatment and management, including anti-fibrotic medications, which were approved by the Pharmaceutical Benefits Scheme for Medicare reimbursement in 2017. Recruitment to the Registry is via invitation from a participating respiratory physician.
How can health professionals be involved?
The Australian IPF Registry is a unique research resource for all clinical and research collaborators. Registry data may be used to address a number of types of research questions in epidemiology, medical and clinical trial research. Researchers and health professionals are welcome to submit applications to use the Registry data for research. For more information, please contact us. You can become involved by joining AUS IPF-net, a special interest group for all health professionals and researchers. As a member you will receive regular e-newsletters keeping you up to date with:
Registry progress and research findings.
IPF trials that may be of interest to your patients.
Global studies and new findings on IPF.
Be invited to symposia and meetings on IPF and Interstitial Lung Disease.
For more information, please contact us.
Acknowledgements
The Rare Lung Disease National Advisory Committee (previously known as PIVOT) provides overarching governance to the Registry. A global network has been established with support from the Royal Brompton Hospital in the UK and the University of California, San Francisco in the USA. Registry data sets have been designed specifically to complement and build on the experience and expertise of these recognised international centres. The work of the Australian IPF Registry has been made possible through the generous support of a number of philanthropic families and the Royal Hobart Hospital Research Foundation. Financial support for the Australian IPF Registry is also proudly provided in the form of an unrestricted educational grant.
The Australian IPF Registry is supported by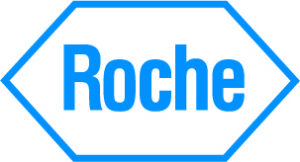 Supporting partner:
Lung Foundation Australia gratefully acknowledges the in-kind support of:
Alfred Medical Imaging, NSW
Alfred Health, Melbourne, Victoria
Central Adelaide Local Health Network Inc. Royal Adelaide Hospital
Hunter Medical Research Institute and John Hunter Hospital
Institute for Respiratory Health, WA
Metro North Hospital and Health Services
Royal Prince Alfred Hospital, Camperdown NSW
University of Tasmania, Hobart, TAS.
Lung Foundation Australia also gratefully acknowledges the contribution of the members of the Registry of Radiology and Histopathology review panels.
Make an impact with research
The Lung Foundation Australia's lung cancer research relies on the generosity and support of organisations and individual donors. Every extra dollar ensures more vital research is undertaken.