Exposure to mould can have an impact on your lungs, particularly for people with a lung condition like Chronic Obstructive Pulmonary Disease (COPD), bronchiectasis or asthma. And whether you have a pre-existing condition or not, prolonged exposure to mould can cause irreversible damage.
Mould loves damp conditions so the aftermath of a major weather event, such as a flood or storm, provides the perfect breeding ground. So steps can you take in protecting your lungs from mould? There are steps you can take in your daily life and following a significant weather event to prevent mould growth and reduce your risk of exposure to mould.
---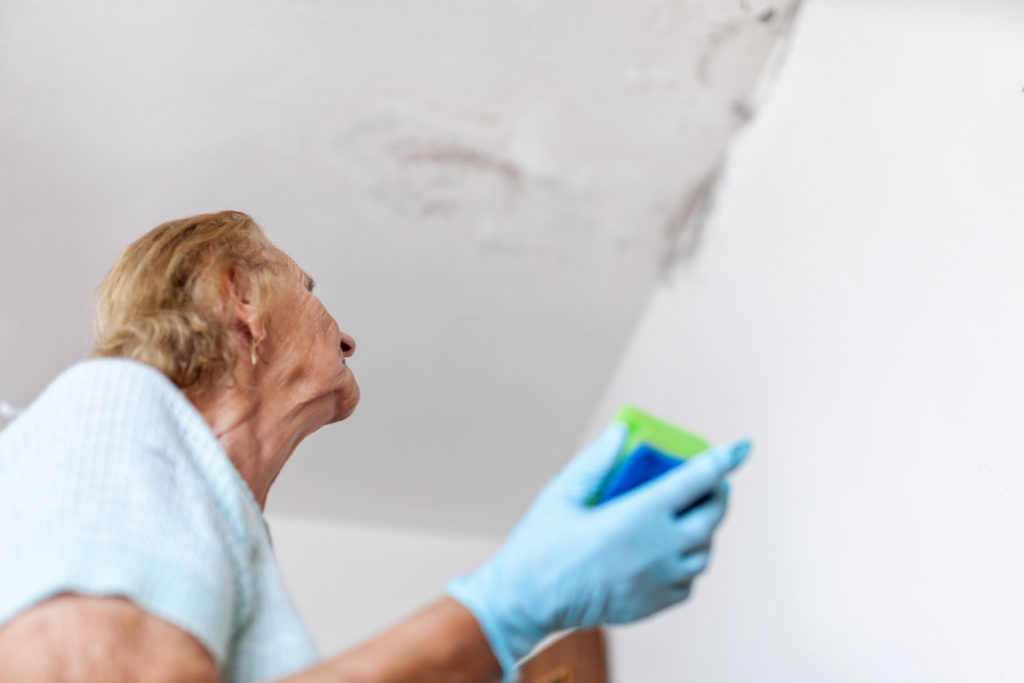 Tips for managing your lung condition during and after a storm or flood
Medications and treatments: Continue taking your prescribed medications including inhalers. If you lose your medications or treatments in the event of a storm or flood, visit a chemist as soon as possible and speak with a pharmacist about accessing an emergency supply of your medications.
Avoid exposure: Where possible avoid exposure to mould to reduce the risk of a flare-up in your condition.
Tackling the clean-up: If your home has water damage due to storms or flooding, where possible, cleaning and drying out the space within a day or two can help reduce the risk of exposure to mould. Depending on the level of exposure and damage, clean ups can be very strenuous physically and emotionally. If possible, get help from family, friends or neighbours and ensure you take time to rest to avoid overdoing it.
Develop an action plan: Like many things when it comes to storms or floods, where time allows, preparation is key. Having an action plan in place that you've developed with your healthcare team can help you to identify a flare-up in your symptoms early. An action plan gives you a step-by-step approach to managing a flare-up, and when to seek help.
---
What makes mould grow?
Damp, dark or poorly ventilated spaces, rooms and buildings create the perfect environment for mould to grow. If your home has water damage due to storms or flooding it is likely that mould will begin to grow within a few days. But mould can also commonly grow in the home, particularly in humid climates with frequent rainfall. Mould growth can be caused by a range of common household things like using humidifiers, poorly ventilated bathrooms or kitchens, where steam is often produced, and by using an indoor clothesline or clothes dryer.
What does mould look like?
Mould may be easy to see and identify by its fur-like characteristic and distinct black, brown or green colour – it can even be orange or white. Sometimes, you may not be able to see mould but may notice a musty or unpleasant smell.
How does mould affect your lungs and health?
It's important to take steps in protecting your lungs from mould. As mould grows, it can release spores which become airborne and then inhaled. Inhaling these fragments can inflame the airways, causing symptoms like cough and throat irritation, wheezing and chest tightness. Exposure can also cause watery or itchy eyes and rashes. If you have a pre-existing lung condition, exposure to mould may cause a flare-up in your condition.
Mould is unlikely to significantly affect people with a strong immune system. But for people with a low immunity, older people or people with a chronic disease like lung disease or diabetes, it can be harmful. Whether you have a pre-existing condition or not, if you experience pro-longed exposure to mould, it can impact your lung function and cause chronic health problems.
Preventing mould growth to protect your lungs
If your home has been affected by flooding or other water exposure, drying it out as quickly as possible is important for protecting your lungs from mould. Damp items that can't easily be cleaned and dried, such as soft furnishings like mattresses, should be thrown out. If you can, using fans or air conditioners on the dry setting can help to ventilate and aerate spaces.
Apply these principles to your daily life can help reduce the risk of mould growth in your home.
Keep your home well ventilated, particularly 'wet areas' like the bathroom, kitchen and laundry. Exhaust fans can be helpful to remove excess moisture from the air.
Leaks in plumbing, roofs or gutters should be repaired as quickly as possible to prevent excess moisture build up.
Avoid planting gardens against your home as this can encourage moisture build up and create a breeding ground for mould.
If you're repainting parts of your home, particularly in wet areas, ensure you take the time to properly clean the surfaces and use a mould resistant primer or paint.
How to remove mould
Ensure you wear enclosed and waterproof footwear, rubber gloves, protective eye wear and a P2 disposable respirator to protect yourself. Where possible, clean items in a well ventilated area, with windows open or by turning on exhaust fans.
Any porous items that can't be easily cleaned and have been wet for several days should be disposed of. Following a major weather event many local governments offer waste disposal or collection options. Visit their website for the most updated information.
Wash items such as linen and clothing as normal and allow to dry completely in a well-ventilated space.
There are a range of household cleaning products that can be used to effectively kill and remove mould from hard surfaces such as walls and floors.
Other items that don't absorb water, such as crockery, utensils and plastics can be washed in hot water with disinfectant or a diluted bleach solution. Allow them to dry completely.
Avoid mixing cleaning products as this can create toxic fumes.
Avoid using a dry brush to remove mould. Using one could mean particles become airborne, spreading the mould to other surfaces and increasing the chance of inhalation.
If you have an extensive or a reoccurring mould issue, it's important to seek advice from a qualified mould removal specialist.
Follow us on Facebook for more news and information about lung health and lung disease!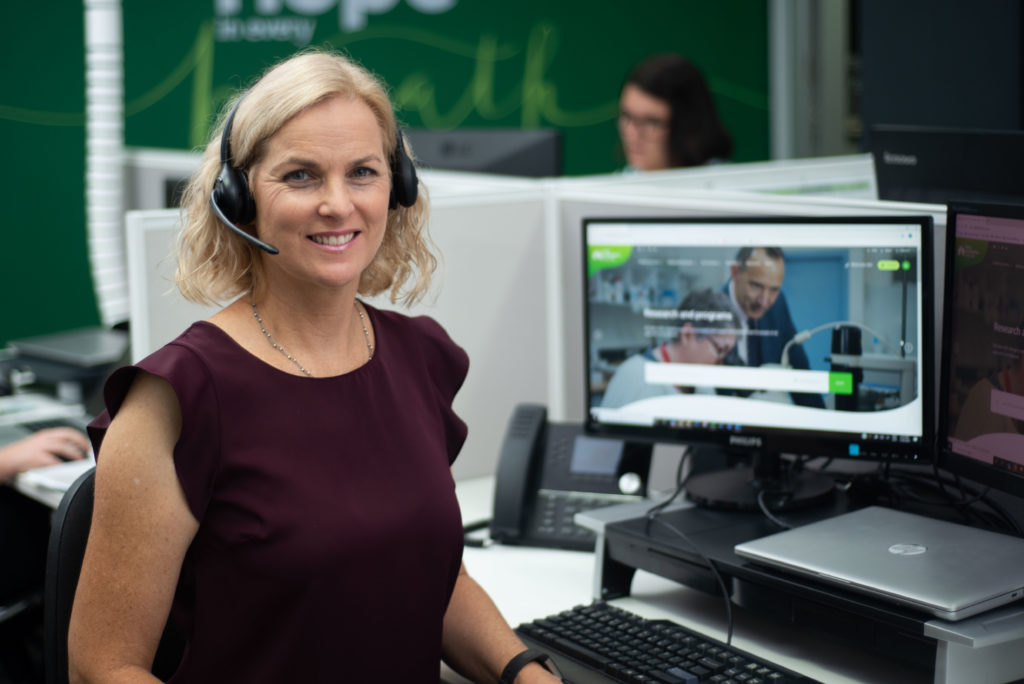 Connect to care
Our Information and Support Centre team are available to connect you with resources, services and programs to help you live well.
Helpful links