Think of three people close to you. One of them is likely to be affected by lung disease in their lifetime. There are over 30 different types of lung disease currently impacting one in four men, women and children across Australia. Lung disease and lung cancer are our nation's second leading cause of death, yet they receive very little publicity, funding, research or support. There is currently no cure for the majority of lung diseases and the impact on the lives of those affected is devastating. This is only intensified by the unfair stigma associated with lung disease which contributes to significant delays in diagnosis and inadequate access to treatment and care. Lung disease is one of the highest health burdens in our country. More needs to be done. It's time for tackling lung disease to be a national health priority.
About us
Lung Foundation Australia is the only charity and leading peak body of its kind in Australia that funds life-changing research and delivers support services that give hope to people living with lung disease or lung cancer. Since 1990, we have been working to ensure lung health is a priority for all, from promoting lung health and early diagnosis, advocating for policy change and research investment, raising awareness about the symptoms and prevalence of lung disease and championing equitable access to treatment and care.
Our Vision
Lung Foundation Australia enables life-saving lung health and lung cancer research, and champions programs so that Australians with lung disease and lung cancer can live their best life.
Our Mission
By 2030, Lung Foundation Australia will be recognised as one of the world's most innovative and effective lung health charities and a fearless leader of lung health and lung cancer policy, programs and research.
Our Values
Bold | be proactive and take risks that achieve our Mission.
Entrepreneurial | be focused on outcomes.
Fair | be equitable and work in the interests of all our stakeholders, particularly patients and their carers.
Agile | create positive change.
Innovative | be inventive to achieve our Mission.
Respectful | be honest and work hard every day in every way – we are funded by the community, they should expect nothing less.
Strategic Pillars 
Healthy lungs for all
Australia's lung health research funding incubator
Impactful and meaningful lung disease programs and support
Valuing our people
Purposeful leadership and ethical governance.
Our Reconciliation Action Plan (RAP)
Our Reflect RAP is underpinned by the core principle of self-determination. We recognise the best solutions come from within communities themselves. We are committed to listening, learning and empowering Aboriginal and Torres Strait Islander peoples in every step of our work. This plan will guide our ways of working, encouraging open dialogue, building strong partnerships & genuine understanding.
Our team
Our dedicated Senior Leadership Team has the experience and determination to deliver on the Lung Foundation Australia strategy.
 Mark Brooke Chief Executive Officer
Mark Brooke has over 25 years of executive experience leading a diverse range of organisations in the not-for-profit and for purpose sectors, including inaugural CEO of HeartKids Limited, CEO of Asthma Australia, CEO of Playgroup Queensland and leadership roles at Police Citizens Youth Clubs in both Queensland and New South Wales.  He is focused on leading client-centric and sustainable charities that are closely connected to the communities they serve. Mark believes that the best way for organisations to achieve impact for their clients is to apply sound commercial principles, to ensure a reliable revenue stream and good governance. His success is built on the collaborative development of a high level strategy for an organisation, which has enabled him to effectively address structural and historical inefficiencies. Mark has qualifications in business and strives to lead by empowering excellence in his staff and by harnessing the community's energy and support behind a united vision.
Email: markb@lungfoundation.com.au     Phone: 0417 076 090

Christa Bayer General Manager – Development
Christa joined Lung Foundation Australia in January 2020, initially leading the fundraising team and now leading the strategy across fundraising and marketing, supporting organisations growth strategy and mission.Christa is an experienced senior leader specialising in NFP strategy, management, fundraising and philanthropy. Prior to joining LFA she held senior roles with Autism Spectrum Australia (Aspect), Allergy and Immunology Foundation of Australasia and Perpetual Private's Community and Social Investments as well as numerous roles across the commercial sector in both Australia and Canada. Christa holds a Master of Arts in Communication and is a member of both the Fundraising Institute of Australia and the AICD.
Email: christab@lungfoundation.com.au
Harry Patsamanis General Manager – Consumer Programs and Partnerships
Harry Patsamanis is an executive with over 30 years experience working across the health system with extensive knowledge in chronic and complex care with COPD being a key focus. Harry has a passion for solving complex problems, using consumer informed design to develop new models of care that transform the way care is delivered and integrated to improve the consumer experience and provide outcomes that matter to people. He brings a wealth of experience to LFA from his eight years or work at Heart Foundation Australia. A co-author on 13 peer reviewed publications, Harry has held multiple advisory roles at a state level to inform policy development and state-wide planning. Most recently working as an executive within a primary health network he managed a diverse range of portfolios *Mental Health *Chronic and Complex Care *Digital Health *Aboriginal Health and Wellbeing *Primary and Acute/Specialist Care Integration and *COVID pandemic management. Harry holds a science degree and post graduate qualifications in diabetes management and comprehensive professional development as an engaging and passionate leader
Email: harryp@lungfoundation.com.au
Kelcie Herrmann General Manager – Clinical Programs, Research & Innovation
Kelcie joined Lung Foundation Australia in 2018 as General Manager of COPD. Ther role as General Manager Clinical Programs, Research & Innovation oversees the Foundation's health professional and research facing initiatives, including clinical practice guidelines, health professional learning and the Hope Research Program. Kelcie has held senior management and leadership positions within the NFP sector for the past holds a Bachelor of Speech Pathology.
Email: kelcieh@lungfoundation.com.au

Paige Preston General Manager – Policy, Advocacy & Prevention Programs
As General Manager, Policy, Advocacy and Prevention, Paige is responsible for leading the strategic advocacy efforts for the organisation to guide policy decision-making and improve the outcomes for Australians living with, or at risk of, lung disease. Her teams' focus is on the prevention and early detection of lung disease, while continuing to strongly advocate for equitable access to services, support, and research investment. Paige holds a Master of Public Health and a Bachelor of Health Sciences from the University of Queensland. She has held several roles across the NGO sector, including previous work in health promotion programs, policy, advocacy and research. Paige holds an adjunct position at the University of Queensland, as well as volunteer roles with the Public Health Association of Australia as Board member and Queensland Branch President.
Email: paigep@lungfoundation.com.au
We are proud members of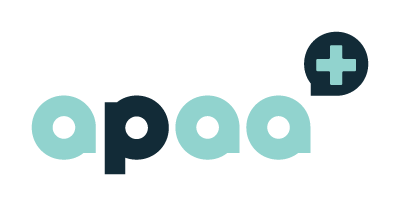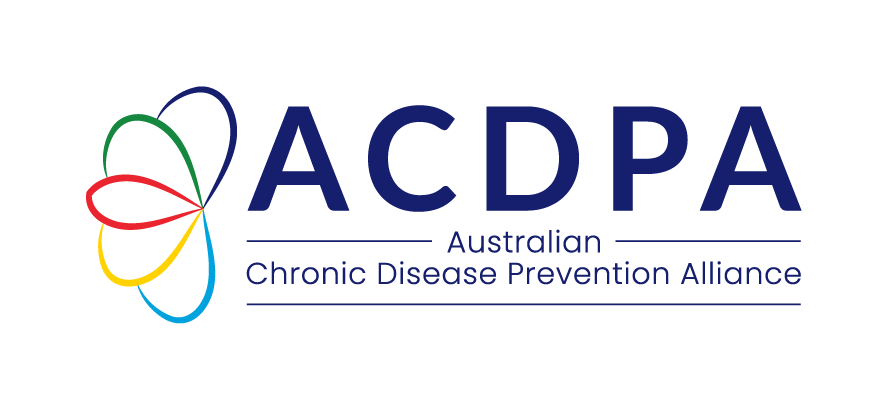 How you can help
Your generous gift will help us continue making a genuine difference to Australians affected by lung disease. Every dollar makes a difference.