Story by Josh's mum, Natalie
In November 2014, at about 8 months old, Josh started to get sick. It coincided with his starting day care, so I didn't think much of it at first. He would get infection after infection and by April 2015 had been treated with over a dozen courses of antibiotics. I wasn't sure what to do, but I knew something wasn't right. I started seeing a private pediatrician to try and determine what might be wrong and Josh was diagnosed with asthma. He received targeted antibiotics started treatment with steroids and Ventolin but his health continued to decline.
On June 1, 2015 Josh was so ill,  I decided to take him to the local emergency department (ED). He was admitted and after three days was moved to ICU, where he spent eight days on high flow oxygen and needed CPAP for a collapsed lung, in addition to IV antibiotics. Once Josh's oxygen levels were stable he was discharged.  Less than a week later we were back in the ED, Josh could hardly breathe; he was coughing and vomiting and had a fever over 40 he was again treated with IV antibiotics and high flow oxygen. After a week, when Josh's oxygen levels were stable, we were sent home. Josh was out of hospital for less than two days before we had to return to the ED. His entire body was swelling up and he was so sick he could hardly move or breathe.
The doctors told me they suspected he had a Primary Immune Deficiency (PID) X-linked agammaglobulinemia (XLA). His immunologist had told me it was likely he had suffered lung and liver damage after all his body had been through. I remember being able to hear him breathe from the other side of ward.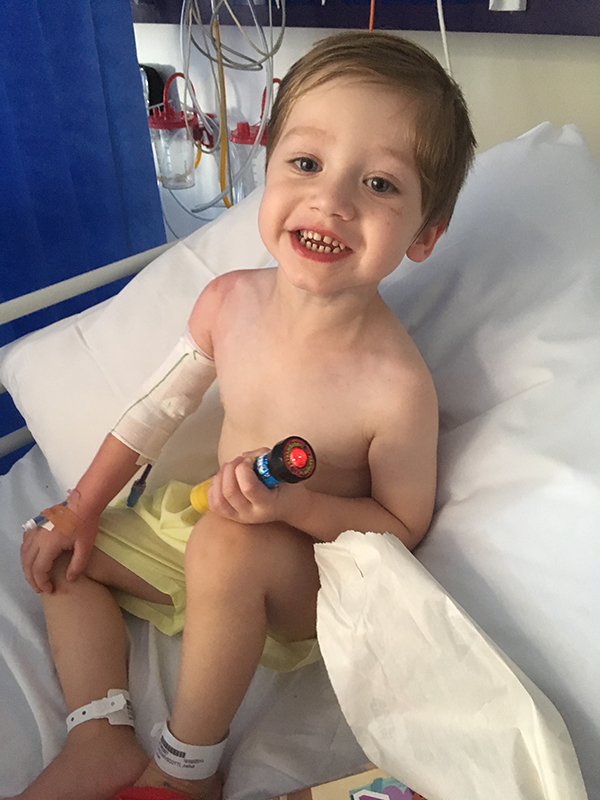 Over the next two weeks I spent most of my time trying to get my head around what all of this meant. Josh's immune system does not produce antibodies and because of this he caught numerous viruses, which caused multiple lung infections. It was at this point that Josh was readmitted to hospital because his oxygen levels were too low. It was devastating.
Four months after he first presented to the ED, and 6 months after being diagnosed with asthma he was diagnosed with Bronchiolitis Obliterans (OB).
Needless to say I spent a lot of time reading up on his new diagnosis, however I found it very difficult to obtain much information about the condition, especially in children.
With the ever gnawing question on my mind, "what will Josh's future look like?", I turned to Facebook to try and connect with others in similar situations.
Through social media I was connected to a Facebook page called ChILD (Children's Interstitial and Diffuse Lung Disease) Foundation Australia and was connected to parents of children with rare lung disease in Australia. Some incredible women on the page have been advocating for children with rare lung disease in Australia and Lung Foundation Australia have a Young Lungs Program to help children like Josh and mums like me find resources, help and support.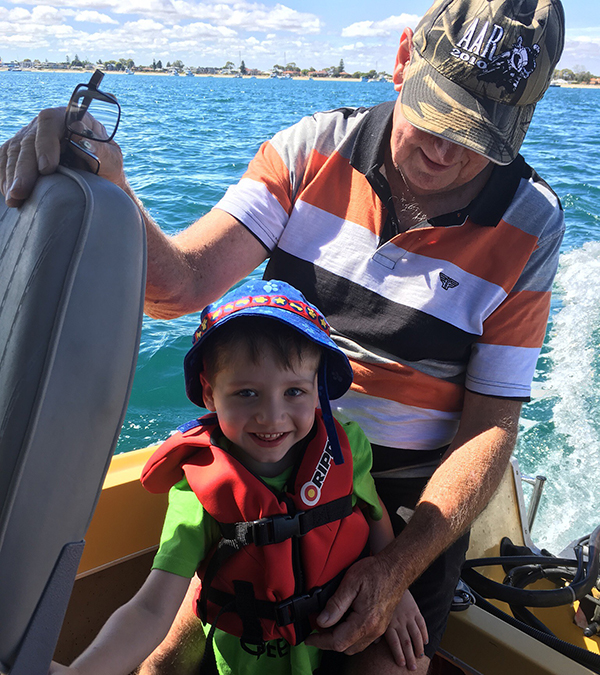 Josh now has two teams of specialists working together to help him on his journey. We have to continually monitor his health and he needs frequent doses of antibiotics to keep on top of infections. Josh also receives weekly immunoglobulin replacement therapy to help protect him from viruses and bacteria. He has a long journey ahead but he is an incredibly resilient and happy boy.  Josh's diseases are invisible but they are constantly there; if you walked past him on the street you would have no idea about his silent struggle with rare disease. The constant medication, side effects, needles, breathlessness, wheezing, cough, fatigue, appointments, hospitalisations, and tests; but he doesn't let any of that hold him back.
Sharing your personal experience with lung disease is a compelling and inspiring way for others to learn about and cope with their diagnosis. Your story may also encourage people to identify and act on symptoms they are experiencing, which may otherwise have been ignored.